CASINO BANKING
To be able play at an online casino you need the ability to fund your casino account and also be able to withdraw any winnings back to your bank or ewallet account of choice.
Obviously this is a pretty important aspect of playing at a casino online. Additionally you need to know what is required of you the first time you action a withdrawal from a casino.


This includes the type of security documents that you may be required to send to the casino to verify your identity. It is standard practice for all casinos to establish who you are to prevent fraudulent activity on their sites.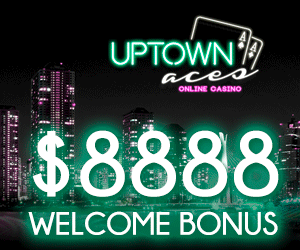 All the casinos which we recommend on casinobetnow are established reputable operations which are located and based in solid upstanding gambling  jurisdictions.
Bank Cards – Debit & Credit
The most popular method for players to fund their casino account is by using a bank card, although I would recommend not using your credit card. After all you should find yourself in a position  to 'borrow funds' when gambling online. Should you find yourself 'having' to use your credit cards to fund your gambling, please take a moment to read our responsible gambling page.
All Casinos of note accept this method and it is also a very quick process, meaning your funds are in your casino account instantly upon making a deposit.
Should you choose to use a Bank Card to fund your account, any subsequent withdrawal you make from the casino will be returned to the card used to make the initial deposit.
You are able to request a withdrawal to another account or ewallet. However, a casino will return at least the total amount deposited to the original source, before transferring any remaining balance to an account of your choice.
Paypal
The best well known ewallet in use on the internet is Paypal and after several years of not allowing any transactions related to online gaming, has once again made a return. With Paypal now being an option for UK based players to use to fund their casino accounts.
The majority of the recommended online casinos  accept Paypal as a method to deposit and also to be used as a means to action any cashouts and withdrawals.
The main advantage Paypal has over the other wallets listed below, is that upon withdrawing your funds from Paypal once they have been received by the casino, they hit your bank account instantly.
Like all ewallets though, Paypal do charge a service charge for receiving any and all withdrawals  from an online casino.
However, you are not charged by Paypal for making a deposit to an online casino.
Neteller
After Paypal which I have covered directly above, the next most popular ewallet for players to use is Neteller. Like Paypal though, Neteller cannot be used by residents of the United States to fund their casino accounts with.
Neteller has been online now for over a decade and provides players with a secure and straightforward facility to fund their casino accounts.
Any deposit made via Neteller are credited immediately and you will find that making withdrawals from a casino back to your neteller account is a very quick process. For instance Ladbrokes Casino processes withdrawals to Neteller accounts almost instantly.
Neteller also provides the option for their customers to apply for a prepaid MasterCard. This card can then be used to withdraw from cash point machines funds from your Neteller account. Or alternatively to use in shops and online to pay for goods and service.
Skrill
Formerly known as 'MoneyBookers' Skrill is another fairly popular ewallet which is accepted at the majority of online casinos. Skrill is authorised and regulated by Financial Services Authority in the UK, thus providing  reassurance to customers.
Whilst not as popular as Paypal or Neteller, Skrill nonetheless does provide players with another funding alternative.
A note of caution though which would be remiss of me not to mention. There have in the past been raised by customers of Skrill whereby their Skrill accounts have been hacked and accessed illegally.